Maggi over at
~*Just Add Glitter and Stir*~
is having a week long Blogoversary Giveaway!!!! PLEASE GO OVER and check out day 2!!! Yours truly has a yummy-yummy mini-album up for grabs.............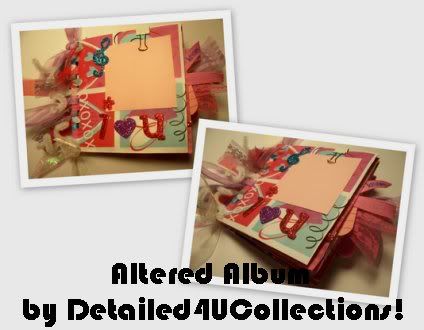 She also has all kinds of other goodies including some of her AWESOME crocheted goodies! Such as......
If you've missed any of her blogoversary giveaways, here is Monday's:
Crocheted Birdie
, Tuesday's:
Detailed4UCollections Mini Album
and Wednesday's:
Rocket Popsicle Scarf
& Thursday's :
Faerie Moon Creations
!